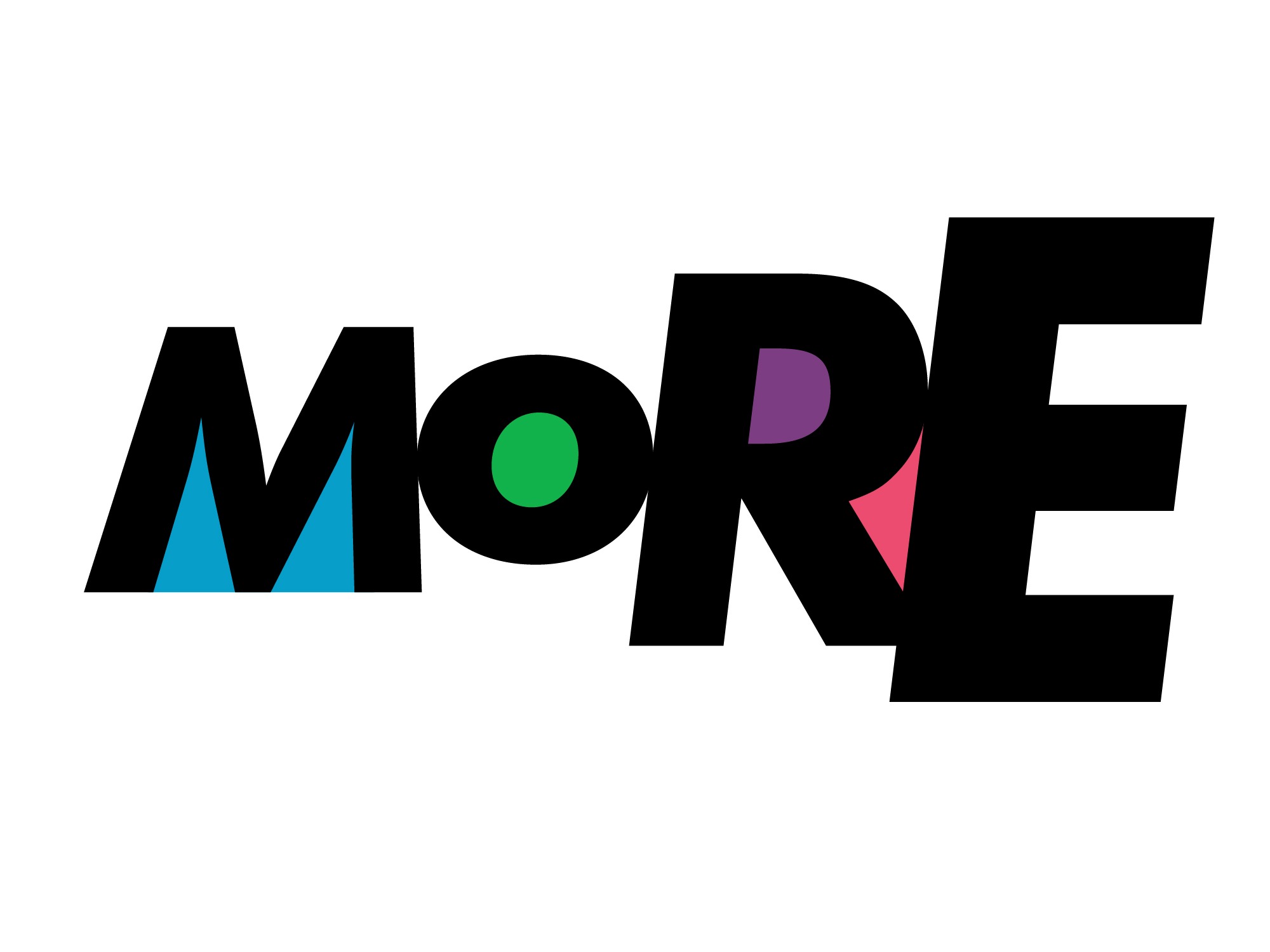 Born of the deep seated commitment to encourage and inspire our school communities to BE better and to DO better for Belize. It is an umbrella campaign that encompasses existing programs of the Ministry of Education, Culture, Science and Technology to highlight their ultimate objectives and to support both schools and the ministry in the efforts to continue delivering MoRE on the BESPlan commitments in the academic year 2023-2024 .
MoECST wants to challenge individuals and schools to do more, so together we can make education work for Belize. The Ministry has invested our efforts and public resources, to provide MORE for education transformation in Belize. We now call on schools to also be MORE, so that we can continue to uplift education in Belize together. For those schools that "go di extra" and do MoRE, we will recognize their efforts in order to not only encourage them to continue, but also to showcase them as leaders in the education sector. This will encourage schools to aim beyond just academic excellence, and also to work towards, and to showcase their efforts at including social, innovative, and cultural excellence.

Join us to DO MoRE in Belize by taking the initial assessment below:
5 Pillars supporting MoRE
How can schools participate in the MoRE campaign?
Every month, schools that meet any of the suggested criteria under one of the pillars or schools who have an innovative program that highlights the goals of one of the pillars, can submit their entry on the MoECST website.
Schools can submit multiple entries based on their various programs and initiatives.
These entries will be reviewed during the first week of every month, and points and awards will be distributed by the middle of the month. Each valid entry is worth 5 points.
What REWARDS and RECOGNITION can a school win
Subjective
Rewards
Recognition
Incentives
DYS featured content.
Your efforts will be featured in the Department of Youth Services podcast
Annual Award
Ceremony with plaques/trophies/monetary gifts for high scoring schools.
Your efforts will be highlighted on "The Bright Side with Sabreena Daly" by Great Belize Productions."
MoRE Magazine feature
Your efforts will be highlighted in our magazine publication.
Points based
Rewards
Recognition
Incentives
10 Points
Schools scoring 10 points will be featured on the Ministry's social media channels.
20 Points
Schools scoring 20 points will receive cleaning supplies to help with daily activities.
30 Points
Schools scoring 30 points will receive national posters, whiteboard markers, bristol board etc for their school.
30 Points / Inclusion Pillar
Schools scoring 30 points in the INCLUSION pillar specifically will receive at least one buddy bench for their campus.
40 Points / Specific Pillar
Schools scoring 40 points within ONE certain pillar will receive banners with the school name and academic year to display in front of school gates.
What are acceptable submissions?
10Mb Video file or YouTube/Google Drive/Vimeo link
Text with pictures submissions
Proof of student involvement in initiative/s
Documents, numerical figures, etc
Find out MoRE about each supporting pillar
The goal is to foster digital literacy and encourage the integration of technology in learning.
Is your school fostering digital literacy and encouraging the integration of technology in learning?
Update required school data for teachers and students regularly on BEMIS.

Log and report on the percentage of students being trained on online safety cybersecurity and/or cyberbullying (e.g. cybersecurity course by Ministry of E-Governance or other recognized entity)

Sign on to and participate in a program dedicated to STEAM (eg. GLOBE, or plugged/unplugged activities highlighting robotics, coding, engineering, science, art, and math)

Demonstrate how teachers have successfully integrated technology in learning activities. (e.g. Kahoot and Jeopardy for in-class studying; digital textbooks; multimedia resources- YouTube videos, interactive PowerPoint or presentation slides; digital assessments- Google quizzes, etc.) - Use at least two (2) examples

Demonstrate how the school admin has integrated technology into the management of teaching and learning activities (e.g. introduction of learning management systems, such as Moodle, Google Classroom, Edmodo, Blackboard, etc.). Use at least one (1) example.

Showcase the use of adaptive learning or personalized learning tools (digital learning) to support individualized learning for students. Use at least one (1) example.

Illustrate how the school is successfully communicating in the digital environment (i.e., share information, resources and tools to interact with parents and the wider school community). Use at least one (1) example. (i.e. use of UNICEF's UReport by high school students)

Contribute a video lesson to 501 Academy - teachers and students can collaborate (submission does not guarantee upload, but schools will be recognized in the final video).
The goal is to create a culture of acceptance and support for all students.
Is your school creating a culture of acceptance and support for all students?
Complete a school assessment to determine the school's level of inclusion and develop a suitable school improvement plan to respond to the areas of concern. 

Create and maintain an Inclusion Corner at the school to provide resources to parents, teachers and students and to educate about special education, inclusion, and mental health.

Organize quarterly workshops for parents/guardians, teachers, and/or staff to enhance their understanding of inclusive education strategies.

Develop and implement an inclusive extracurricular activity and/or mentorship program that encourages participation and collaborative learning experiences between special education students and their peers.

Create a sensory friendly space/calming area for students with sensory sensitivities and for all students who might be struggling and need a safe space and/or a program to encourage the use of this space.

Increase the percentage of teachers who have undergone specialized training in inclusive teaching methods by at least 10%.

Develop and implement IEPs for students, where needed.

Review and update school policies to ensure that they are more inclusive.

The goal is to promote healthy behaviors at school to encourage nutritious and active lifestyles for students and school staff.
Is your school promoting healthy behaviors at school to encourage nutritious and active lifestyles for students and school staff?
Identify a school focal point to help with healthy activities and ensure that the focal point receives appropriate training to develop and lead the implementation of an appropriate health plan for your school.

Participate in themed weekday promotions like Meditation Mondays, Water Wednesdays, Fruit Fridays, etc. to promote mental health, nutrition and fitness on campus and at home (ie. the Ministry of Health & Wellness calendar)

Encourage and support at least 50% of Staff and the head cooks to participate in at least one training being offered by the National Healthy Start Feeding Program.

Ensure that a free source of drinking water is available in at least 50-100 percent of the classrooms.

Organize and host Sensitizations/Presentations on healthy eating & nutrition OR arrange for over 50% of student population to attend Ministry of Health & Wellness fairs

Conduct at least one school-level project based healthy eating and nutrition activity in relation to the curriculum

Create a planting space for gardening as a form of nutrition education and/or for mental health awareness and practices (at least 10 indoor plants or 10 square feet of outdoor gardening space)

Develop and implement a 3-6 month plan to gradually reduce sugary drinks and to promote healthy eating and healthy snacks on campus
The goal is to build students' pride in their schools through school engagement and community service activities.
Is your school engaging students with the wider community?
Improve teacher attendance OR punctuality by 5-10%. Track monthly data in order to submit.

Highlight admin/principals who engage in continuing professional development related to their field, comparing data from the previous and current school years.

Submit a School pride video— What would you like others to know about your school? What is your school culture and identity? What is your narrative/ history? How do you stand out? What is your niche? How do you encourage enrollment?

Implement positive – not punitive – systems promoting school beautification to improve physical environment and facilities (eg. recycling clubs, poster campaigns, cleaning days, adding more trash cans).

Foster learning transfer activities, measured by participation numbers and percentages (eg. After school clubs such as cooking, reading, barbering, crafting, entrepreneurship clubs).

Create and support student community service programs by assisting primary schools/ NGOs. (eg. reading programs, homework help, volunteering at an NGO).

Establish an active mentorship program with community leaders and businesses to encourage and support - especially male figures.

Implement restorative programs led by counselors towards the end goal of reducing both infractions and suspensions.
The goal is to recognize teachers for utilizing new teaching strategies to develop each of the seven core competencies and implementing competencies-based teaching approaches.
Is your school using novel teaching strategies to develop the seven core competencies?
Demonstrate how the school fosters one or more of the following competencies in creative and innovative ways (possibly using 'Cross Curricular Learning Area' time). Use at least two (2) examples.
Multicultural appreciation

Collaboration

Digital literacy

Emotional intelligence and effective communication skills

Critical and innovative/inventive thinking

Appreciation of the sacred nature of the human person and character development

Understanding of and advocacy for sustainable human development
Showcase competency-based teaching approaches in action (e.g. project-based learning, problem-based learning, differentiated instruction, inquiry-based learning, collaborative learning; individualized instruction, etc.). Use at least two (2) examples.